This coming August, Our Lady Queen of the World will be celebrating 55 years!!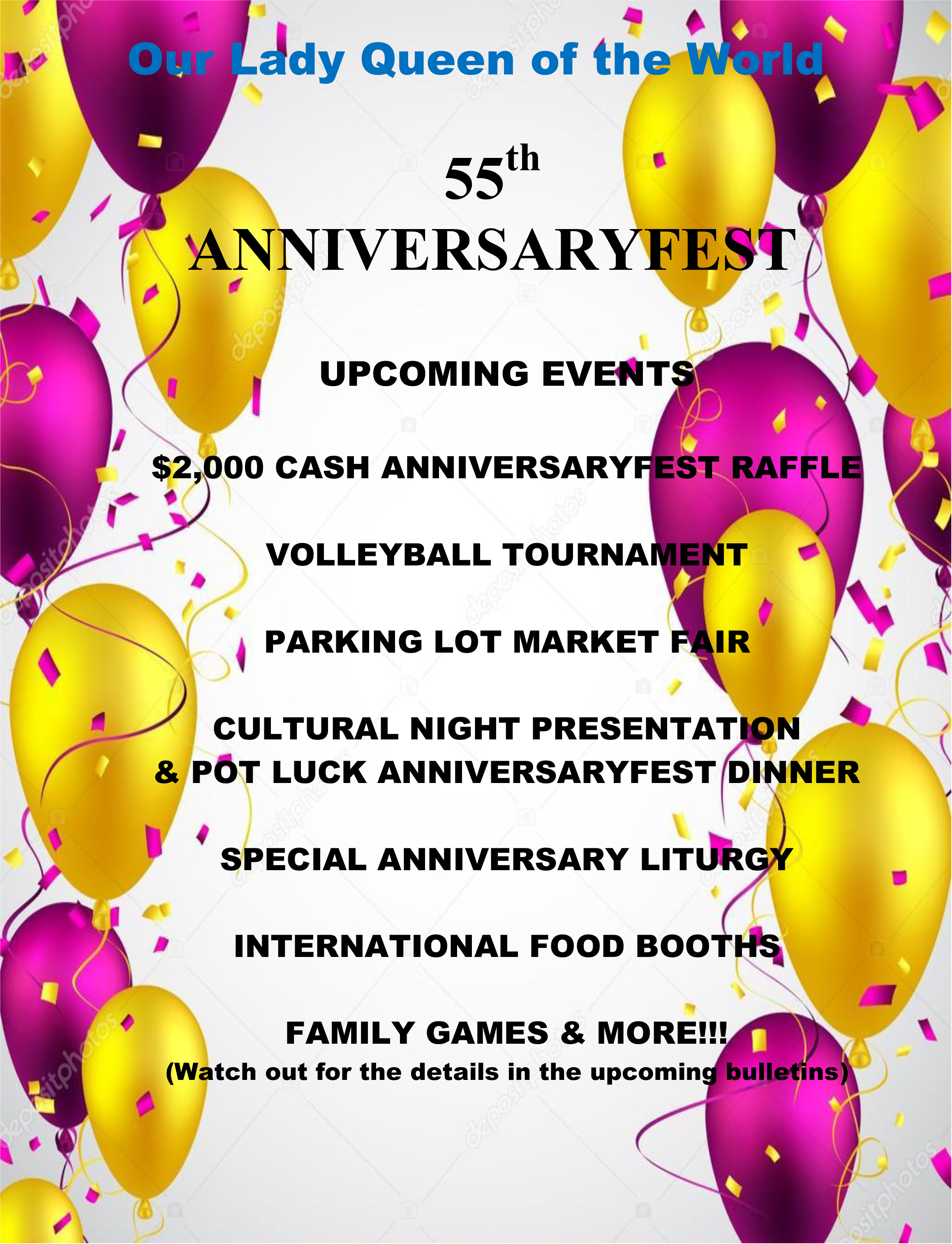 We will have several special events in celebration of this anniversary! (Watch Out For The Details In The Upcoming Bulletins)
Anniversary Fest Events
$2,000 Cash Anniversary Fest Raffle
3 Tickets for $10.00
Winners will be drawn on Saturday, August 19th (Need not be present to win). There will be an Early Bird Drawing on August 6th!
Volleyball Tournament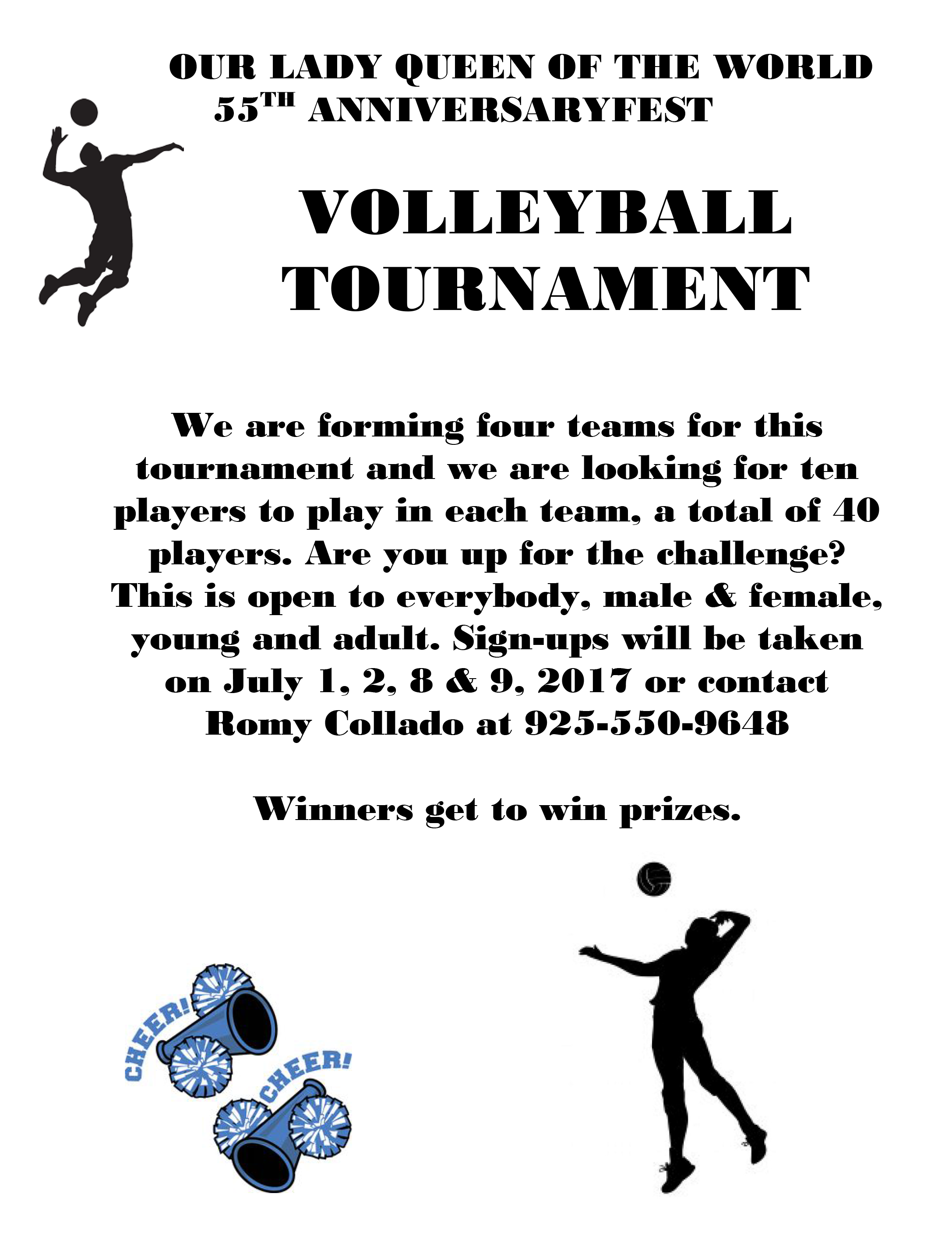 1st Round: August 5th, 1:30 pm
2nd Round: August 12th, 11 am (Tentative)
Championship: August 20th, TBA
Parking Lot Market Fair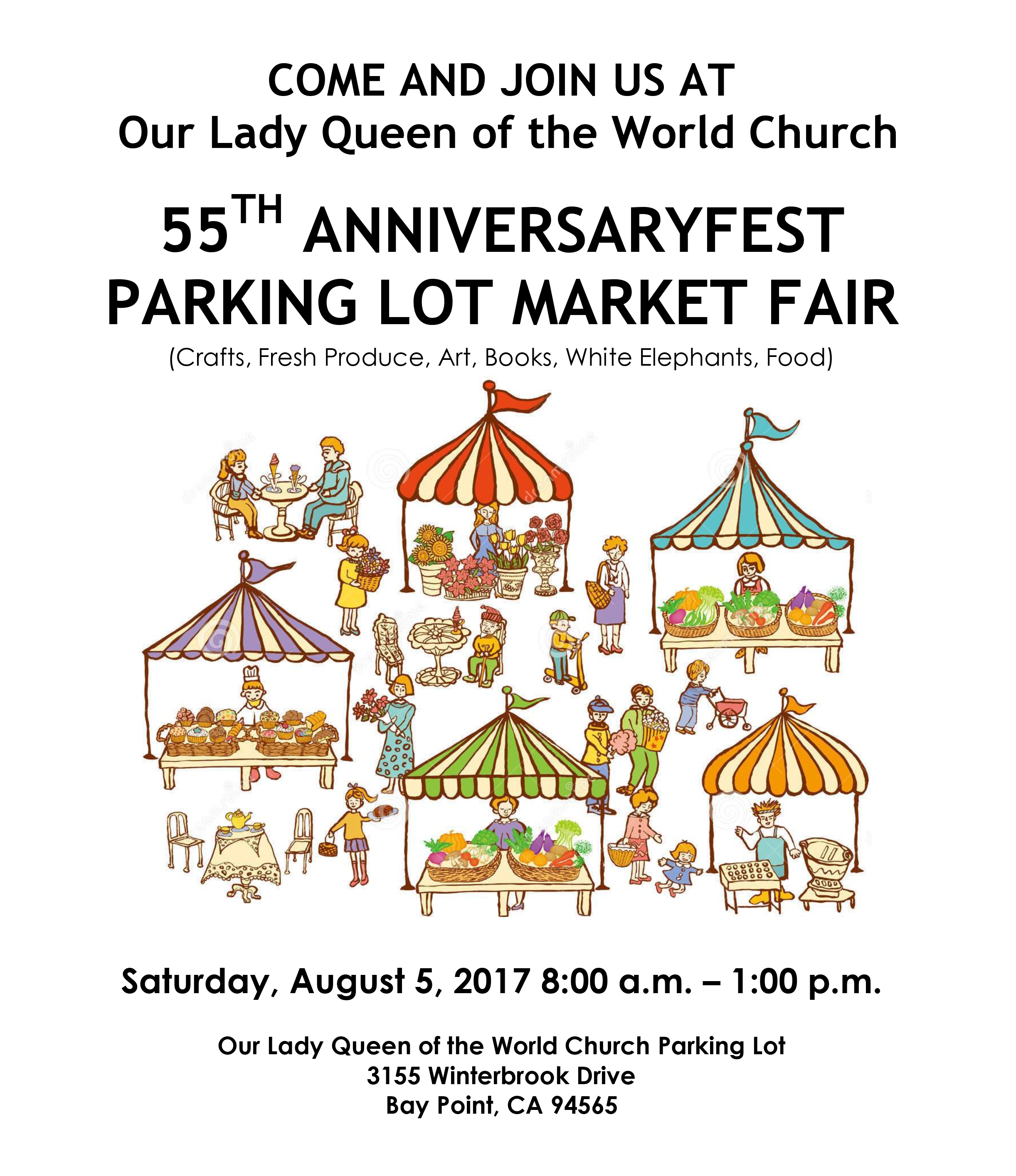 Saturday, August 5th, 8 am to 1:30 pm
Cultural Night Presentation & Pot Luck Anniversary Fest Dinner


Saturday, August 19th, 6:30 pm
Sunday, August 20th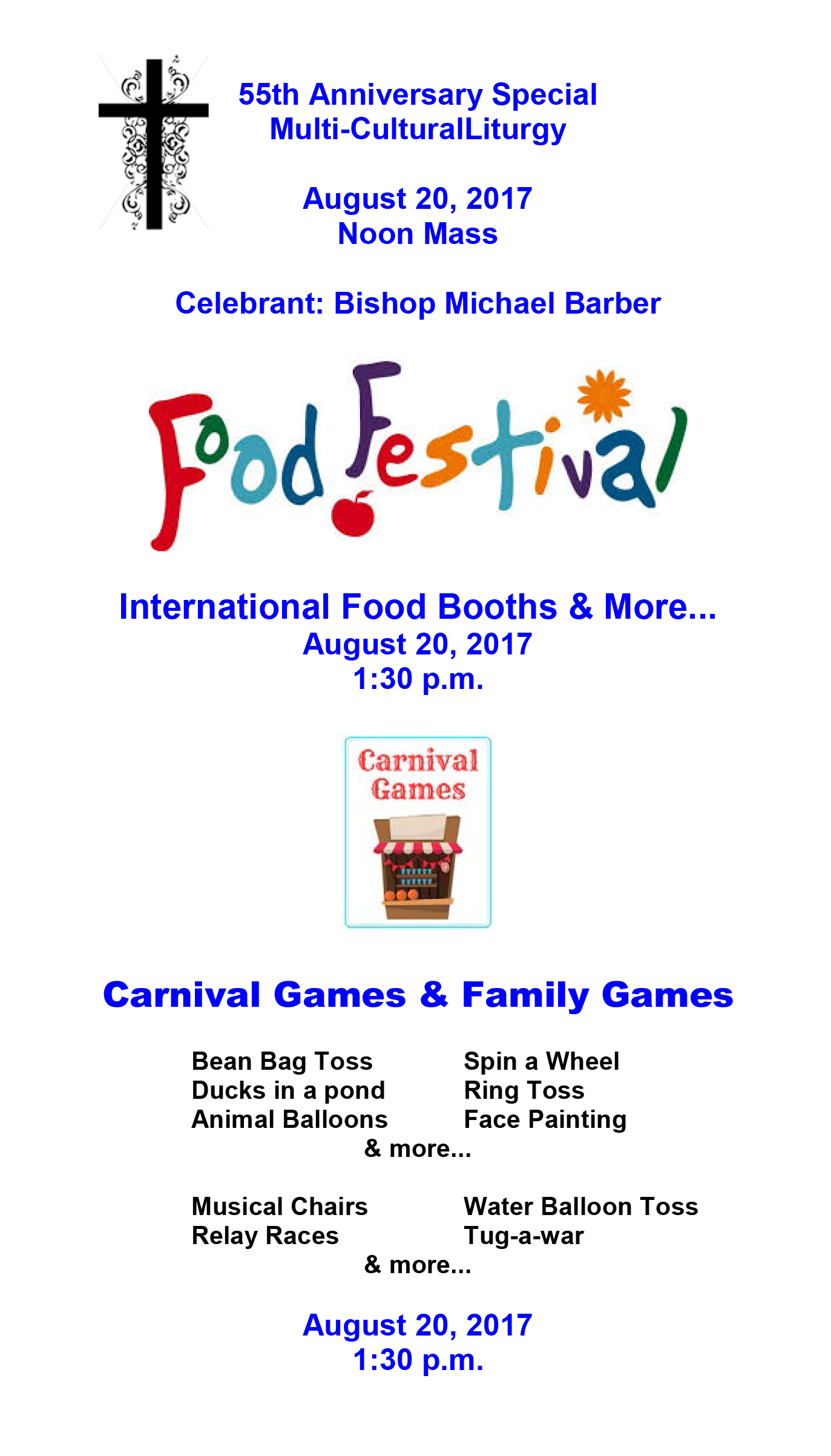 Multi-Cultural Mass at 12:00 pm
•The Anniversary Fest Mass is the day we celebrate Our Lady Queen of the World Church on the day it was built, as well as declared the Patroness of our Diocese. We also celebrate the Diversity of our Parishioners and the numerous beautiful cultures that call our Parish home. We encourage all those who attend to wear their country's traditional clothes so we may show the Bishop how many beautiful ethnicities we have in our Parish!
International Food Booths
Sunday, August 20th, 1pm (After the Multi-Cultural Mass)
Family Games & More!!!
NOTE: We are in need of donations of water, soda, and game prizes for Sunday festivities! If you are able and willing to donate, please drop off your donation at the Rectory! THANK YOU!