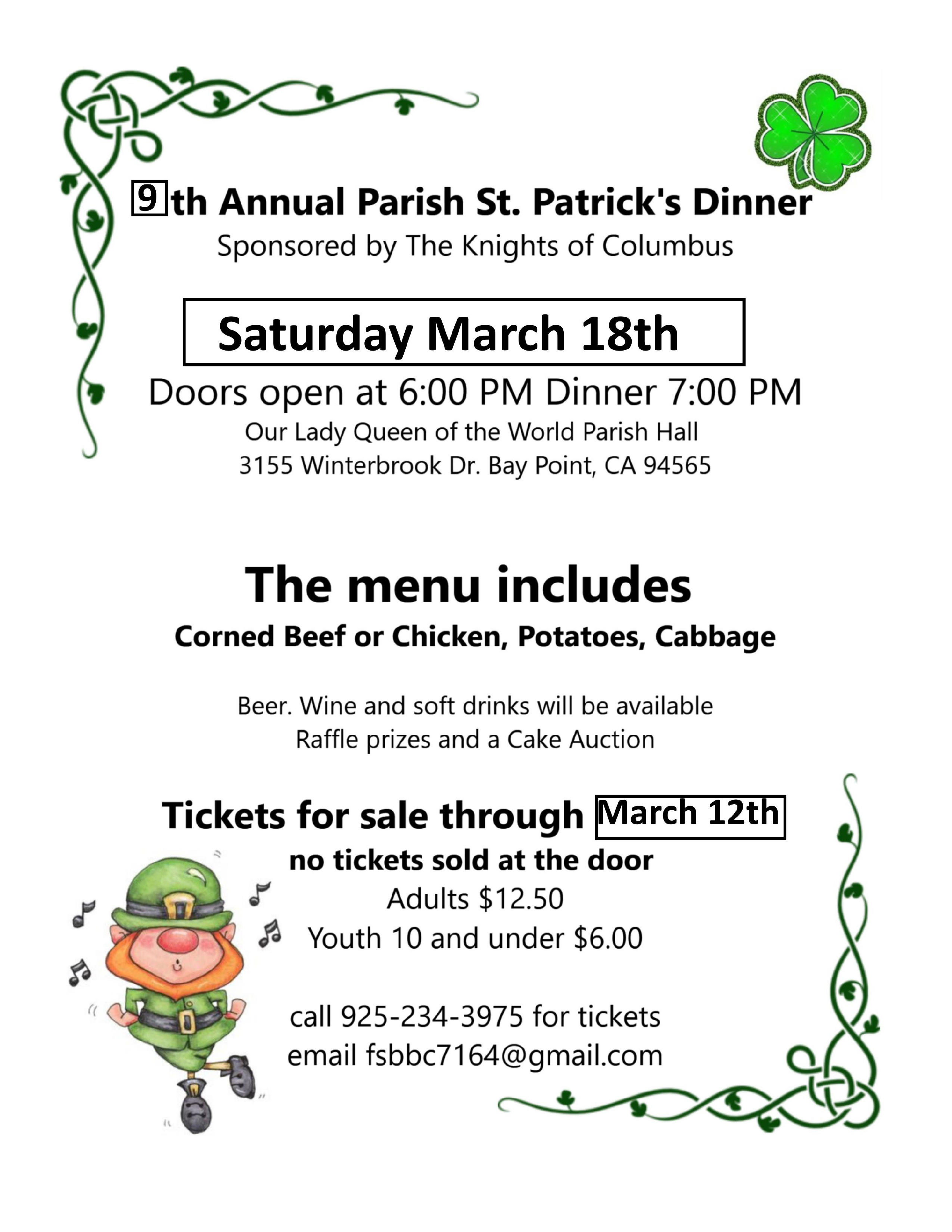 Saturday, March 12, 2016
Doors open at 6:00 PM
Food service starts at 7:00 PM
The menu includes:
Corned Beef*
*Alternate main course of Baked Chicken will be available with advance request at ticket purchase.
Potatoes
Cabbage
Beer, Wine and soft drinks will also be available.
Tickets must be purchased in advance! Tickets will be sold until March 12th!
Adult Dinner Ticket $12.50,
Youth (10 and younger) $6.00
Call 925-234-3975 for tickets